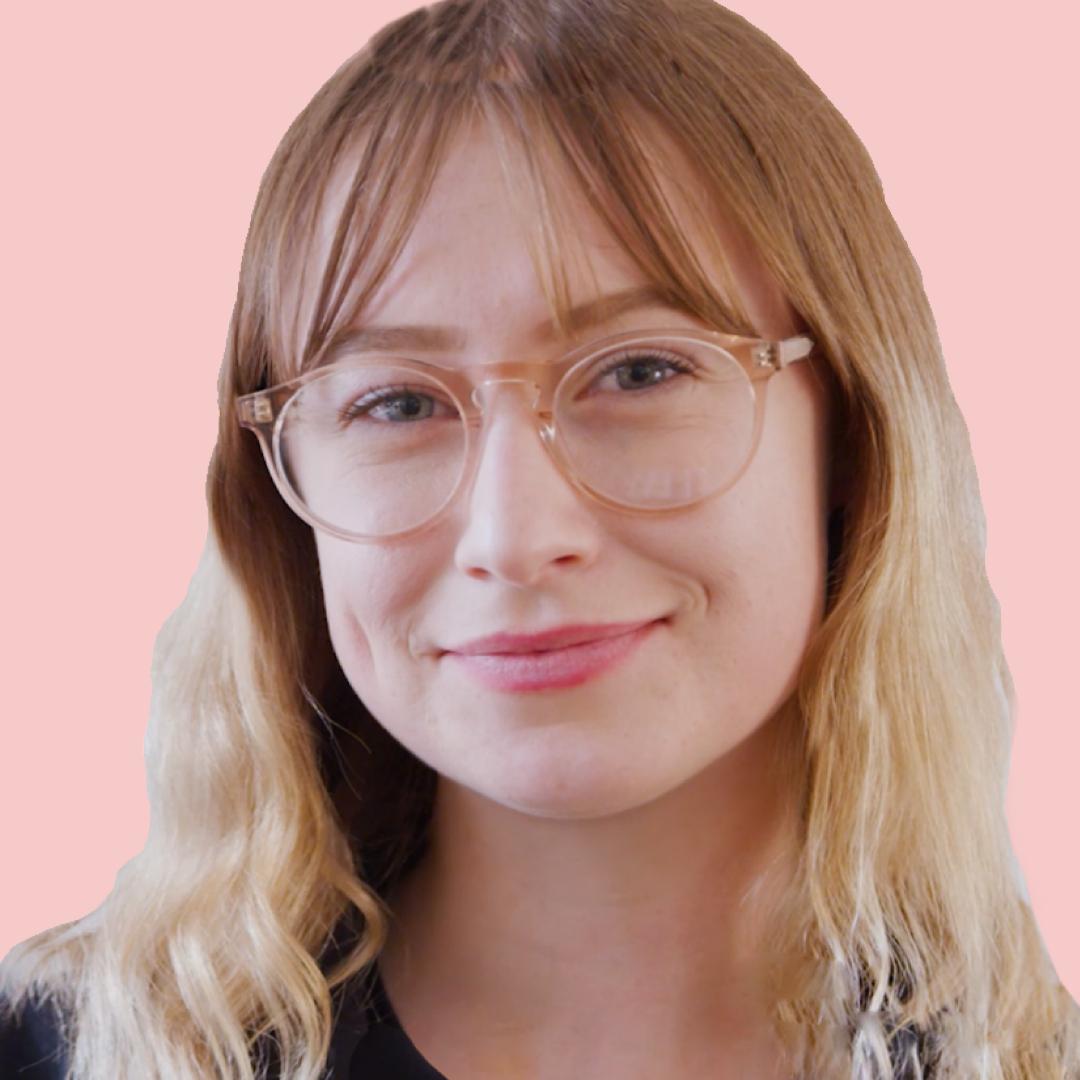 Crystal transparent glasses, tortoiseshell glasses, reds, pinks and blues too. We have them. Take a look. 
Eve is wearing Colin Crystal Peach  
See what people are saying!
Really happy with my glasses and the service received by Mad About Specs. The trial kit was sent out very quickly and once ordered, so we're my glasses. I love them!
-Emily S
Brilliant experience with Mad About Specs. They were available to chat and provide updates any time! The process was easy. I completed two home trials to decide which frames I liked, this was brilliant and I enjoyed trying the different styles. Once order they were delivered within a week. Would highly recommend.

—Alicia

Fantastic service and glasses. The home trial was an excellent option and I am delighted with my glasses which were sent speedily.

—Noelita.
First time customer and I am so happy! From the at home trial being so simple, to the friendly consultants when I placed my order. Super quick and easy. Highly recommended.

—Marina.