A Great Present This Christmas!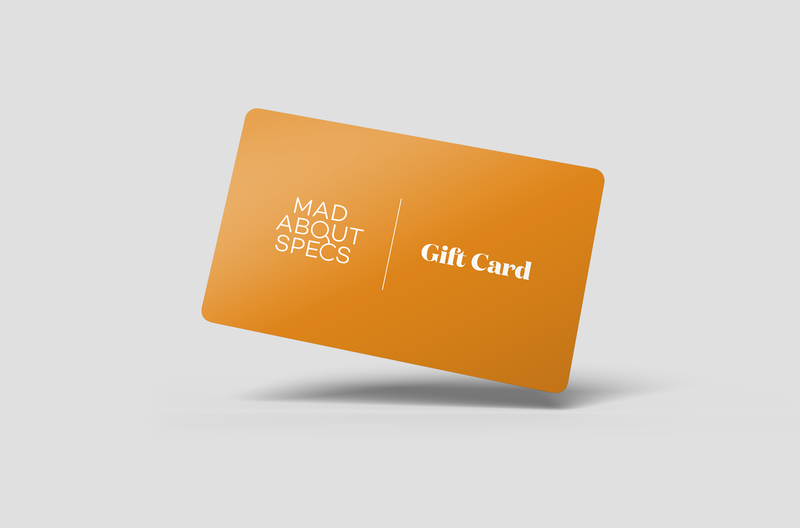 Glasses Gift Card
Not sure what to what to to buy?
Delight Your Loved Ones with the Gift of Choice: Introducing Mad About Specs Gift Cards! Perfect for any occasion, these cards let your friends and family select their ideal eyewear, ensuring a gift that's both personal and practical.

100% No-Risk Money Back Guarante
What are people saying about Mad About Specs?
AMAZING
"I am so so happy I chose to buy my glasses with Mad About Specs. I usually buy my glasses at SpecsSavers however I wanted something a little different. After looking online I found MadAboutSpecs and loved their clear glasses. I ordered two pairs with lenses with 50% off. Both pairs of glasses cost less than I would usually pay for one pair at specs savers. I am so so pleased and my glasses came very quickly.."
- Emily Noble
So happy I decided to use Mad About Specs
"I got my eyes tested at a high street optician and usually opt for glasses in store but stylish frames I like I generally find pretty expensive. I had a look around online and found this company, reading up on them they are quite small and I liked their ethos and transparency on the website about their owners. I tried their free trial with 4 pairs of frames which was super helpful to see what suited me, as obviously not going in store to try them on.

I ordered my glasses and emailed my prescription on a Saturday. They shipped out my order 13 days later on Friday, which really was 10 working days (my prescription was a little complex). I spoke to them a couple of times throughout the process and they were happy to update me on the time scale.

My glasses were delivered today my Royal Mail and they were packaged so beautifully (wish I could upload a pic!!) with sturdy cases and even a sweet little bottle of cleaning fluid and a key ring screwdriver to adjust them. The glasses themselves are great quality, comfy and stylish, I really love them!

The promotion code I used on their website meant I got two pairs of fashionable glasses with anti glare lenses for £80 which is really competitive considering the prices of high street opticians and designer frames, which I have absolutely no faith in the quality of (ahem my old Marc Jacobs glasses where the logo scratched off after about 2 weeks of wear..!).

Could not recommend them enough and hope to use them again in the future.. :-)"
- Jennifer Clark
Really Great Customer Service
"Really great customer service. Managed to get the last pair of frames available in the style I wanted, despite them being sold out on the website. Overall, very pleased with my glasses."
- Victoria
Brilliant Service and Delivery
"Brilliant service and delivery. The home trial is such a good idea: I've got three young children which makes finding new glasses difficult, so having 4 sent home to try out is brilliant! My husband is ordering his home trial now too! The glasses I chose are stylish and feel really well made. Thank you."
- Beth A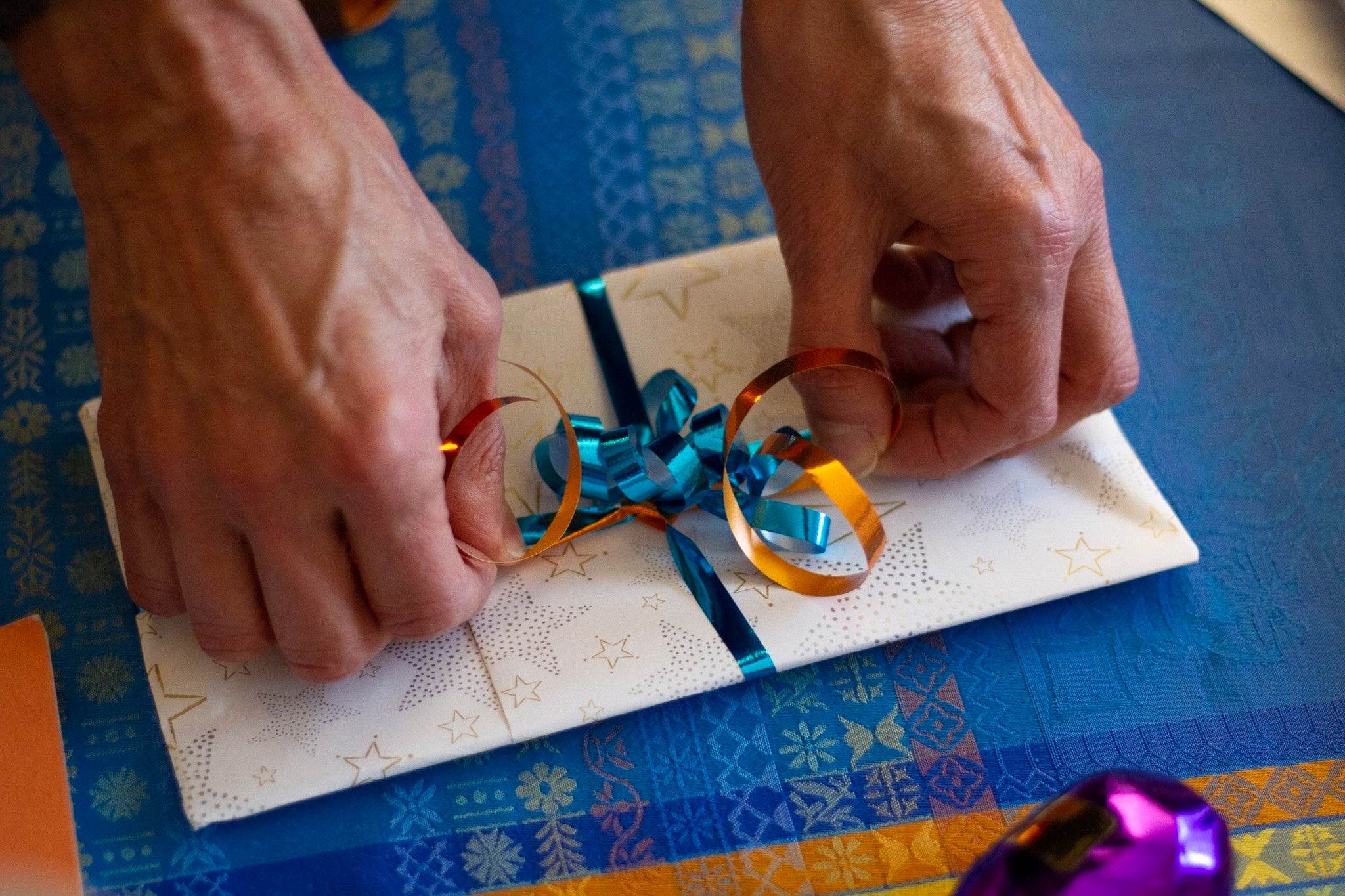 We are an independent online practice that is Mad About Specs and Passionate about eye care
We won't pretend to be a huge company. Neither will we tell or bore you with a miracle story of how we got here. What we will tell you is that we will take great care of your glasses just as we would if we were in clinical practice.
Our ethos: Be Seen, Be Bold, Be You.
Whether you are a quiet being or not. An artist or can't draw to save your life. A proud beard owner or completely the opposite. Wear your glasses with pride. You define them. Not the other way around. Be Mad About specs.
Our mission:
To support those affected by depression, abuse and trauma. To encourage mental well-being by becoming seen, bold and truly yourself.
The Story Behind Mad About Specs...
Co-founded by friends Ravi and Gaizka
Gaizka, a graduate from the Basque country chose London 10yrs ago to enjoy the music scene of talented British musicians and complete his Masters at the LSBF. He speaks English, Spanish, French and Basque.
He is a keen cyclist who loves climbing and descending mountains on his bike for fun!
Ravi, an Optometrist, has worked for 20yrs with large international organisations as well as independent practices providing clinical expertise and training for graduate Optometrists.
She has further training in Orthokeratology, vision therapy, advanced contact lens wear. Qualifications from the internationally acclaimed Varilux university by Essilor in Paris. Masters in Clinical Ophthalmology from UCL.
She loves friends, some family members, likes good food and has had the travel bug since curiosity in life began. Her greatest accomplishment to date after giving birth to her boy has to be running the London Virgin marathon in 2017.