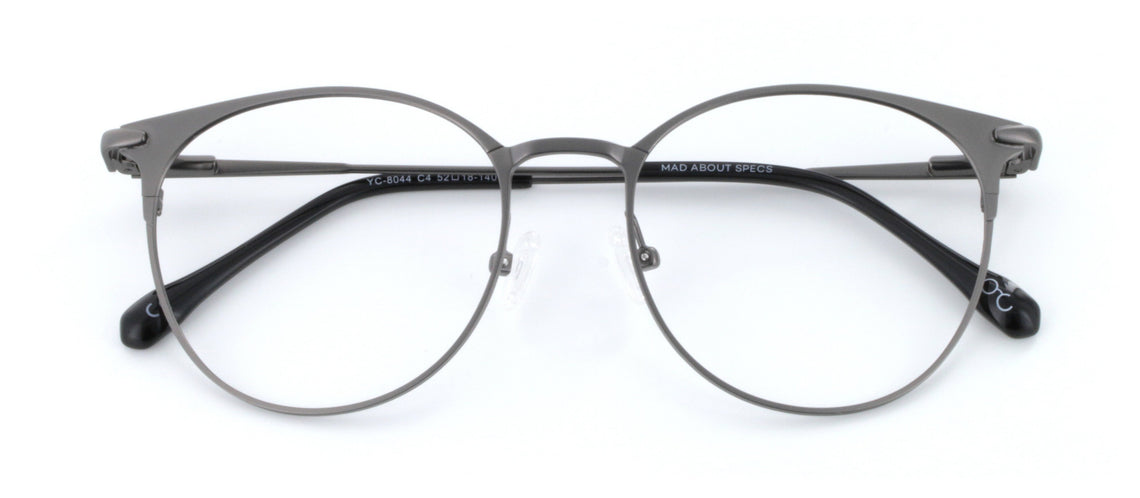 Jonzon
$129.00 includes Anti Scratch and UV coating
About this frame
Solid and confident versatile round frame.
Made with super lightweight stainless steel.
The pointy rivets give a very fresh and sophisticated look.
Unisex and size Medium. Though it's got adjustable nose pads and flexible hinges for more comfort.
Colour; brushed gunmetal.
Available as single vision, varifocals and bifocals.
Why not do them as sunglasses!? :)
51
19
135
49
138
15
46
1.5
Select the tab 'buy with prescription' to choose any lenses you need for your glasses
All our lenses come with free UV protection and free scratch resistant coating as standard
Single vision lenses
We use plastic CR39 lenses. These are the most widely used lenses in the optics industry.
Single vision lenses have the same power across the lenses. If you require distance or reading glasses only then this is a good option to select when you personalise your glasses. These lenses come free with all our glasses.
Blue Light Blocking lenses
Thinner lenses (High refractive index lens)
The Mad About Specs Promise